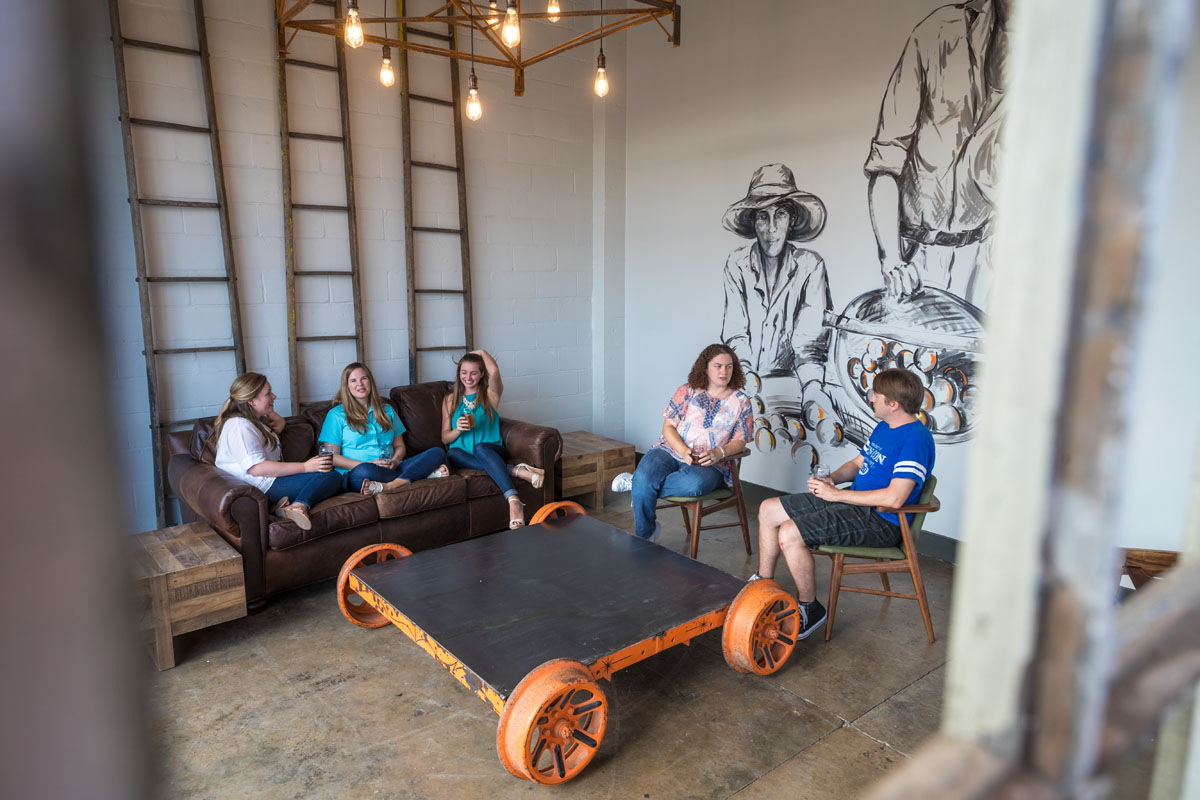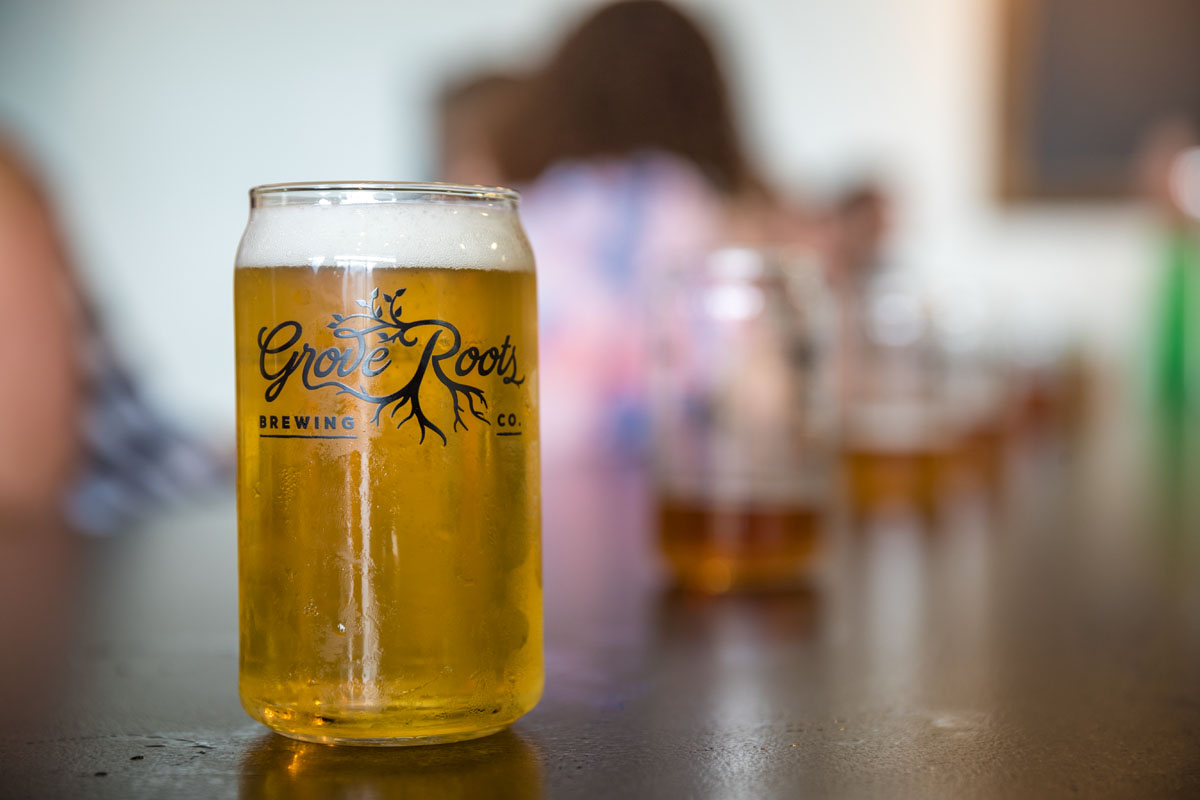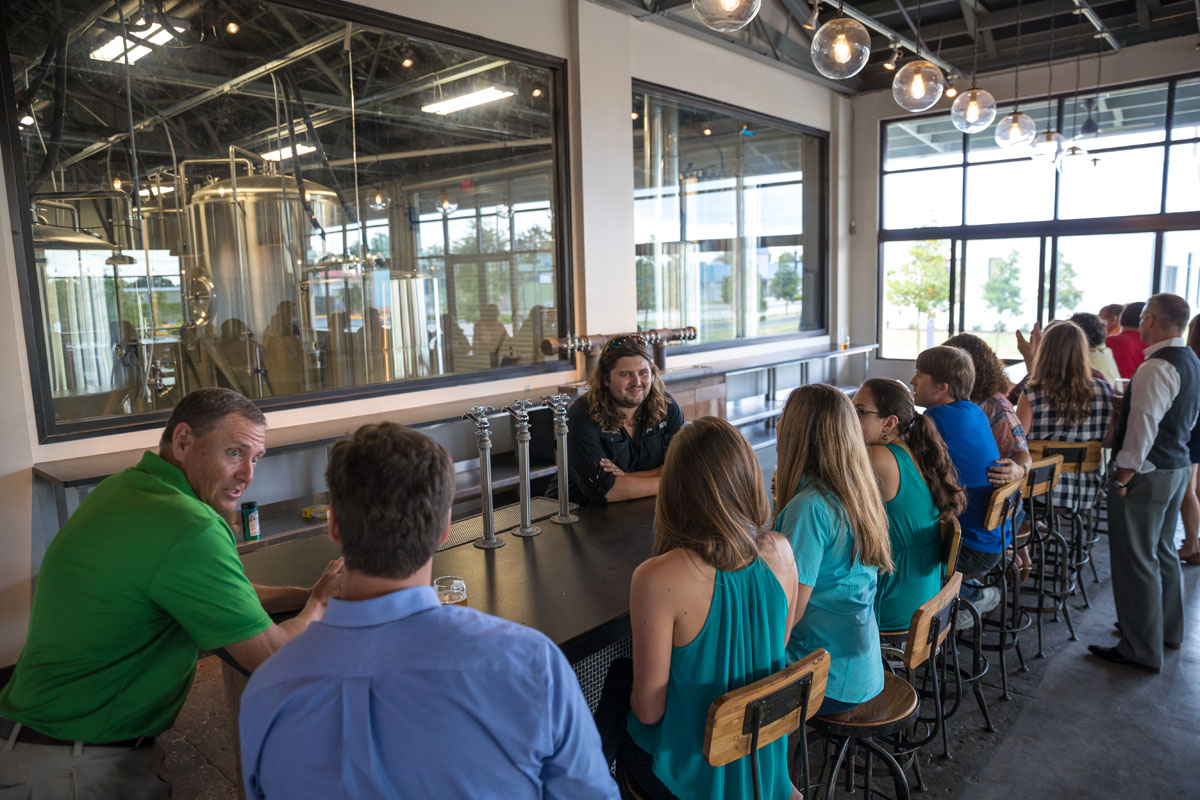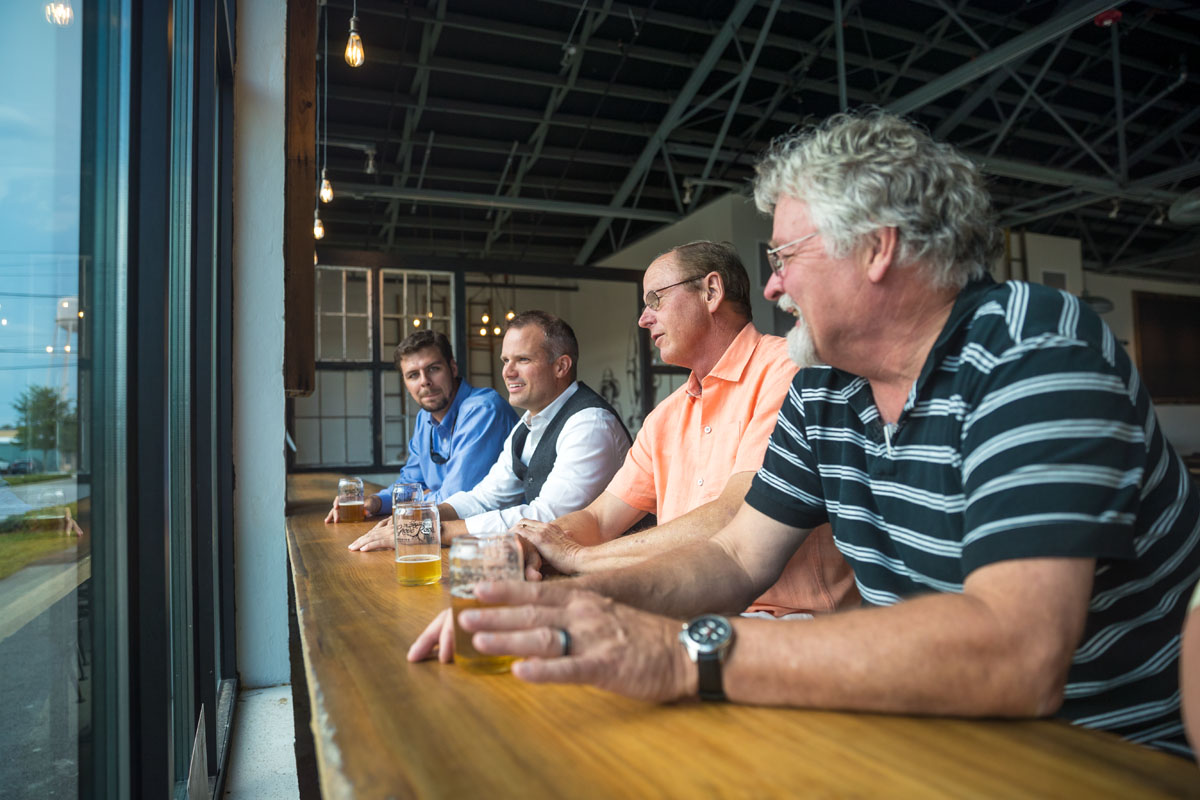 About Grove Roots
Grove Roots Brewing Co. is a fiercely local craft brewery and taproom located in downtown Winter Haven, Florida. Our mission? To create inventive, artisanal beers inspired by the traditions and tastes of Central Florida's citrus past. Through partnerships with major producers and mom-and-pop growers alike, we're reclaiming the land and getting back to our roots. But let's make one thing clear: we're not just paying homage to an industry that once was. We're here to celebrate what still is, savoring our citrus heritage with every sip.
Slanted Ladders
White Pale Ale
Beaming with citrus aromas, our signature pale ale marries a brassy blend of American hops and a smooth malt base for a balanced ale with a lingering tropical finish.
Style

Pale Ale

Availability

Year-round (draft only)

ABV

5.8

IBUs

52
Wakes of Grain
Amber Ale
A perfect beer for ski days on the Chain of Lakes. Cruise through canals with this amber ale in hand, bursting with boatloads of caramel malt and a touch of American hops.
Style

Amber Ale

Availability

Year-round (draft only)

ABV

5.4

IBUs

30
Rind & Shine
Citrus Witbier
Squeeze the day with our juiciest beer. We've added heaps of local grapefruit and tangerine zest to our refreshing wheat ale for a zippy brew that celebrates summer all year.
Style

Citrus Witbier

Availability

Year-round (draft only)

ABV

5.4

IBUs

25
6am Pickers
Breakfast Coffee Stout
Inspired by the pickers who greet the day from the grove, this rich and roasty stout delivers incredible depth of flavor dominated by coffee, oats and cocoa nibs.
Style

Coffee Stout

Availability

Year-round (draft only)

ABV

7.2

IBUs

40